Take a look at some of our projects
Open Dutch Championship
Olympic & Paralympic Classes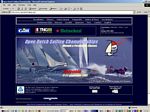 TeamCoster
Dutch Olympic 470 Sailing Team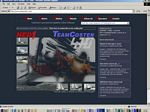 Sailing1st.com can provide your club, event or other mission with a complete full featured or simple web site, but also with several separate "building block" tools that can be integrated into your existing web site. If you like, your visitors will not even notice that your tools run outside your web site.
What our web services aim at
Improving the process and work flow organizing an event, making it faster, more reliable, less depending on volunteers.
Improving the quality of exposure towards spectating visitors, media and even more important, improving opportunities of adding value to sponsors and investors.
Improving communication towards groups of interest such as mailing list subscribers, sponsors, media, authorities and of course....participants.
Offer "turn key" solutions in cooperation with partners of the Sailing1st.net Network
---
---
People should focus on their core event process tasks.
We are aware that people that take part in the organization should not be "web techies" and they have to focus on their core tasks of the event organization process.
Instead of filling out forms, using faxes and depending on the knowledge of other parties, the web site control panel allows you to control administrative tasks from one single application.
Advantages by using our services
Professional look
Attract visitors and potential participants to your web site and let them experience an easy way of making their entry and finding the information they need.
Reduce Cost
Building block database driven web tools can be run off the Sailing1st.com servers. This means you don't have to invest in web hosting services
Reduce Time
Let our tools do your work of data processing, web publishing,
All-in-one turn-key application
Manage and communicate through just one application by using your web site's control panel.
No specific computer/software knowledge required
The applications of Sailing1st.com do not require more computer and software knowledge than handling regular office software
What does it Cost
As most set ups require very differing needs, there is no standard pricing, depending on the forecasted number of participants, set up for single event or serie of events, entry form configuration, other tools to be implemented, etc. We would be happy to send you a proposal for your web site or separate tools.
Complete Web sites
If you need a complete full featured web site or just a simple home page, Sailing1st.com can forfill all needs. Keeping your web site up to date needs no specific web-tech knowledge as your web site is controllable through a control panel
Show me more...
Separate Building Block Web Tools
Web Tools Main Page
Coming soon
Service is available upon request
News Features
- News articles
- Notice Board
- Mailing list
Results Pages
- Results publishing
- Scoring system interface
Travel related
- Online accommodation
- Online flight reservations
Web TV
- Live coverage & broadcasting
- On site web cams
- Video Archives