Take a look at some of our projects
Open Dutch Championship
Olympic & Paralympic Classes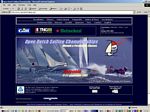 TeamCoster
Dutch Olympic 470 Sailing Team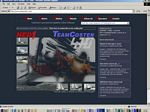 Building Block Web Tools > Online Entries
This is our most popular tool that has been successfully implemented at more major sailing events.

Participants to your event can make there entry online, agree with the terms and conditions for participation. Your race office and the entrant receive their automatic confirmation by email. The system automatically generates it's list of entries so that visitors can see who will be participating. Quite often this stimulates other sailors to get their name on the list.

The online entry tools works for an individual event, but also for a serie of events. Participating classes can be set per per event, which also makes the tool a perfect instrument for Yacht Clubs.
What does it do for you
No time consuming processing of data and dependence on volunteers.
Error free entry data while entrant provides it's own information
Complete up-to-date entry list that makes your web site more valuable, showing visitors who is participating.
Flexible set up of look & feel, compatible with your existing web site
Allocation of participating classes per event.
Export function let's you show all entries and makes all data available for importing in regatta scoring system and mailing list
Optional: With online payment you directly receive your money needed for the organization of your event. No cost of outstanding payments.
---
Features
Entry Form
The entry form takes the information of the responsible person and team members names, age, gender, class, sail number, owners club etc.
At set up the entry form can partly be adjusted to some specific needs of your event such as your terms & conditions, qualifying data, etc.
---
Competitors List
At set up you define the data that you want to be shown as information about the competitors in the different classes.
Visitors can call the listing by class and even by event/class if the system is set up for a serie of events.
---
Export function
All information that you need can be exported in a pre-defined format at set up. Export functions such as entries and mailing lists can be made available in a click through your web site control panel.
Often the manual entry of data into the scoring system is very time consuming. The export feature allows you to create a complete list in a format that let's you import the data into your scoring system.
---
Online Payment
As Add-on, we can even provide an online payment system that makes sure that you directly receive the entry fee upon registration.
Your money out of entry fees will be received earlier in a secure way, no more large amounts of money upon registration of participants. Therewith, having such a system will prevent cost of interest rates for entry fees not received.
There are several options receiving secure payments over the internet. Some are commission based, some are totally free. We will be happy to help you choose the application and partner that fits your needs.
What does it Cost
As we have semi "off the shelf" applications, there is no need to pay for building a complete system. Pricing depends on the number of tools that you need, and your requirements how the tool has to be integrated.

We will be happy to send you a proposal that fits your needs.
Complete Web sites
If you need a complete full featured web site or just a simple home page, Sailing1st.com can forfill all needs. Keeping your web site up to date needs no specific web-tech knowledge as your web site is controllable through a control panel
Show me more...
Separate Building Block Web Tools
Web Tools Main Page
Coming soon
Service is available upon request
News Features
- News articles
- Notice Board
- Mailing list
Results Pages
- Results publishing
- Scoring system interface
Travel related
- Online accommodation
- Online flight reservations
Web TV
- Live coverage & broadcasting
- On site web cams
- Video Archives